Affiliate Marketing Mastery Course Beginner To Advanced by We Make Creators
(4.9) Reviews
1500 2000 (25% Off)
518

Student Empowered

23

Videos

Online

Format

Till Lifetime

Validity

Unlimited

No. of Views
Program
Overview
Key Highlights
A Step By Step Online Training Course
Be A Successful Affiliate Marketer
#1 Affiliate Marketing Mastery Course Course In The World
Learn to Earn Millions from the Internet
Learn Affiliate Marketing From Beginner To Advanced
1 Year Prime Access of the Course
This product is not refundable because of our Terms and Conditions.
Click Here To Download PDF Course
Download Course PDF
Course Content
1. Introduction
1.3 Watch This Video Before Starting This Course First Video Of Course
Session -1 Introduction
1. Welcome to the course

2. Course overview

3. What affiliate marketing actually is
Session 2: Best Affiliate Marketing Platforms
4. Gearbest.com

5. CJ.com (Commission Junction)

6. Affiliate-Program.Amazon.com

7. How To Do Affiliate Marketing With Amazon Brief Tutorial

8. Jvzoo.com

9 . Clickbank.com
Session 3: Affiliate Marketing With ClickBank
10. Setup clickbank account

11. Choosing products

12. 5 best selling niches on clickbank
Session 4: Landing Page Building
13. What is a landing page and why do we need it?

14. 3 tips for building a great landing page

15. 5 best landing page building tools

16. build a landing page using MailChimp
Session 5: Getting Unlimited Traffic To Landing Page
17. Generate traffic using facebook

18. Generate traffic using youtube

19. Generate traffic using instagram

20. Generate traffic using quora

21. Generate traffic using linkedin
About Instructor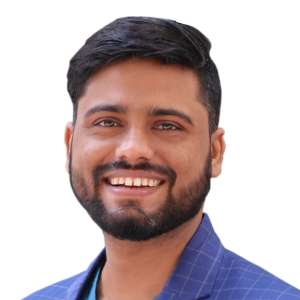 Mahatmaji Technical
Amresh Bharti is a Business motivational speaker, Author, YouTuber, former teacher, entrepreneur, Leading Consultant and an unshakable optimist who believes in a bright future and an individual's ability to build it by themselves. He is devoting his life while sharing his thinking and leading a movement to inspire people to do the things that inspire them.With a vision to change the way students and educational organisations think, acts and operate, Amresh is working to help transform and create better lives. He focuses on the fact that the world needs more entrepreneurs who will create jobs.
India's leading video marketer and digital marketing and online earning trainer kick startup trainer.
Is the Founder of Mahatmaji technical and we make creators, a YouTube channel and a private limited organization.
He is a business growth Consultant.
Running channel named Mahatmaji Technical having 5 million+ subscribers and 300 million+ viewership.
Appeared in 98.3 FM , given speech.
Given speech on Josh talks about How to become successful YouTuber, and conducted digital training workshop.
Guest speaker in Delhi university.
8000 Subscribers growing on His Channel Every day.
He organised a workshop about Youtube and blogging, which was attended by 1000 YouTubers all around India.
If you have any doubts about how to get and access this course,watch this video.
Student's Feedback
{{ feedback_data.time }}
{{ feedback_data.name }}
{{ feedback_data.message }}